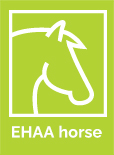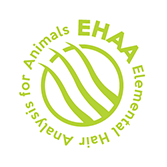 EHAA test in a few easy steps:
You will receive the ordered EHAA kit by mail. In it you will find: a short questionnaire you will have to complete along with the sampling instruction / an envelope for a hair / a return envelope.
Fill in a form and take a sample as instructed.
The completed form and a sample sent to us using an addressed envelope. We will inform you by e-mail when the sample reaches the laboratory.
The waiting time for the result is 3 to 4 weeks. We will inform you by e-mail about the availability of the result immediately when the test will be done. To get your EHAA result, sign in to your account on PetsDiag Panel.
The EHAA result also contains its comprehensive interpretation with the essential nutritional advice, developed by experts in the field of animal nutrition.
You have permanent access to the PetsDiag Panel where you can gather documents and information about your horse's health history.