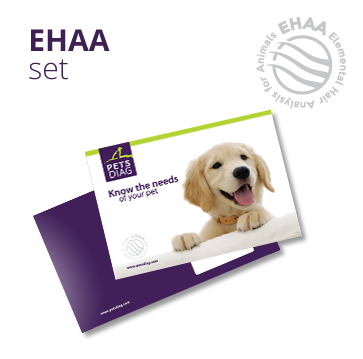 What's included?
elemental hair analysis EHAA
written interpretation of the result
Price: 169 GBP
&nbsp
&nbsp
By performing EHAA test, you take care of your dog's health
EHAA is a reliable, effective and non-invasive diagnostic test that gives a picture of your friend's health. The test result determines the level of 24 elements in the body and their proportions. It helps in detecting many health problems and tendencies to get sick. EHAA will inform you about the concentration of both nutrient and toxic minerals.
What's more? You will get the EHAA writting interpretation preapared by our expert, who will provide information on how to supply for mineral deficiencies in the dog's body, what the individual proportions of elements mean and how to ensure proper diet and supplementation of your dog.